Married at First Sight Season 14 Updates: The Lifetime show is returning to Boston for a new season, which will premiere on Jan. 5 with a special three-hour episode, and PEOPLE can exclusively reveal the 10 singles who are ready to tie the knot.
Pastor Cal, Dr. Pepper, and Dr. Viviana Coles, the show's relationship gurus, have partnered the cast members. Following their wedding, they'll go on a honeymoon, move home together, and then choose between happily ever after and divorce.
Season 14's "Matchmaking Special" will run on Dec. 29 at 8 p.m. ET, ahead of the debut. The "Kickoff Special," a behind-the-scenes look at the new cast featuring never-before-seen moments from the selection process, will premiere the next night at 8 p.m. ET on Lifetime.
Married at First Sight Season 14 Couples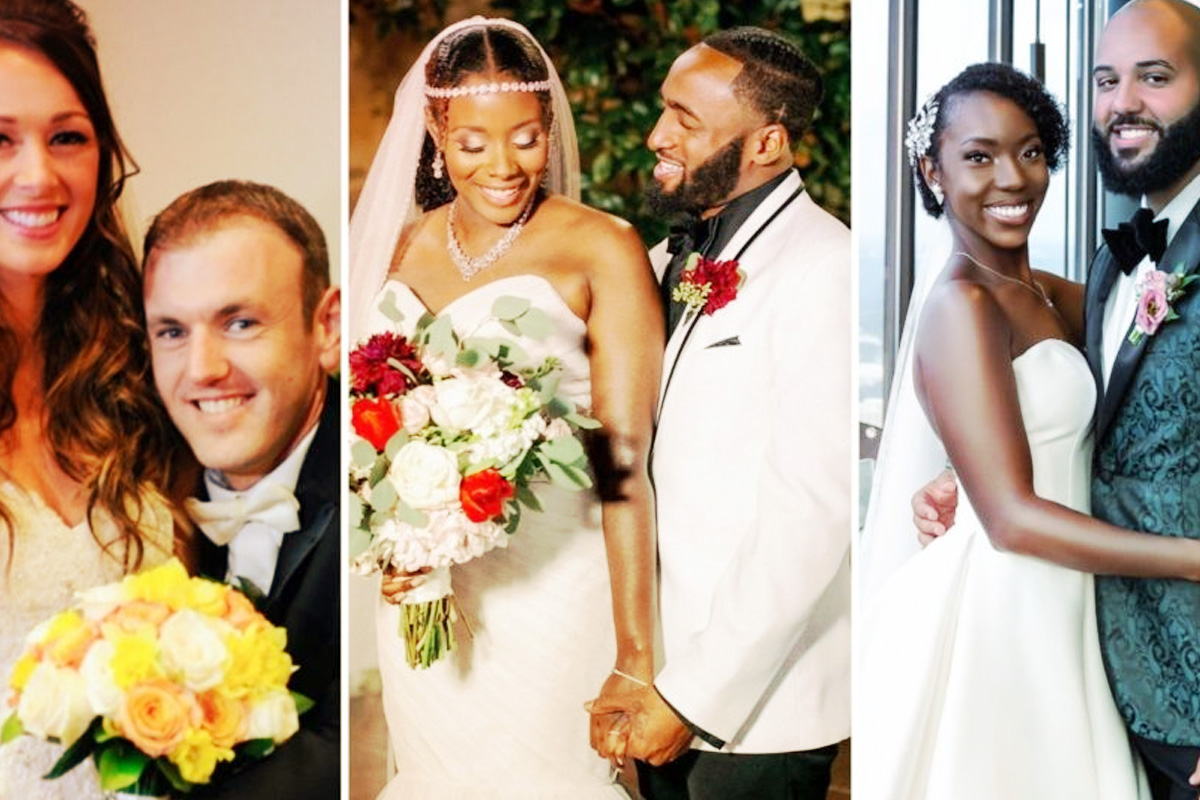 Alyssa, 30, spends much of her time helping animals throughout the world, which leaves little time for relationships. Her previous relationship ended in heartbreak, and she believes that Married At First Sight is her chance to meet the one.
Since high school, Chris, 35, has had back-to-back long-term partnerships. He's recognized that once the honeymoon period is over, he and his girlfriends are incompatible, and he needs the experts' help finding a true match.
Jasmine, 29, realized she had a passion for children from an early age and decided to pursue a career as an early childhood education teacher to help local children. Jasmine says she's done the work and healed from her trauma after witnessing failed relationships with infidelity in her family and going through the same in her own former relationships. Now, she's ready to settle down and hand over the keys to the specialists.
Michael, 28, has tried every dating app available but has had no luck. After a heartfelt talk with his sister, he decided to join Married At First Sight. He longs for a wife and children and is eager to learn who the experts have chosen for him.
Katina, 29, has been on a self-love journey for the past two years. She's always wanted to be a wife and mother, but she's had trouble finding the ideal match. She is eager to grow old with someone and feels that this procedure works.
Olajuwon, 29, describes himself as a former "playboy." He now seeks a life partner with whom he can share his experiences and dreams of starting a family of his own.
Olajuwon attended the same high school as Japhet Pierre, who starred in season 6 of Married At First Sight. Japhet had nothing but positive things to say about his MAFS experience when they reconnected at homecoming, so Olajuwon was overjoyed when the program returned to Boston.
Lindsey, 34, has always admired her grandparents' marriage, which has spanned more than 70 years. She also understands what she wants and what she can offer, and she is confident that the specialists will be able to match her with a life companion.
Mark, 37, has wanted to marry for years and has tried a variety of dating apps, but he appears to have only met women who aren't ready to be a wife. He applied to Married at First Sight the last time the experts were in Boston and honestly believes the program will be his ticket to love. Nicknamed "Mark the Shark," he applied to Married at First Sight the last time the experts were in Boston and truly believes the show will be his ticket to love.
Noi, 33, is known among her friends as a woman who loves freely and easily, a trait that has landed her into difficulty in the past. She's decided to go on the Married At First Sight adventure because she's tired of being let down and believes the experts will look out for her best interests.
Steve, 38, has had fantastic models of strong, happy relationships throughout his life. His grandparents, who have been married for 60 years, had an arranged marriage, he recently discovered. Steve is unafraid of marrying his future wife at first sight after witnessing so much love and happiness. He's hoping that the experts will be able to locate him a partner who will make him as happy as his grandparents were.
Season 14 of Married at First Sight starts on Lifetime on January 5 at 8 p.m. ET.
The post Married at First Sight Season 14: Couples, Filming Details And Much More appeared first on Daily Research Plot.